Why is FARO the right choice to be your Warehouse and Fulfillment Partner?
Quite Simply... Our Value Proposition!
---
We understand why
your business needs the ability to concentrate on your core business. Not being involved in the day to day process of fulfilling orders enables your company to focus on marketing your products, improving sales and increasing revenue.
We alleviate your Staffing concerns, especially during peak seasons, with optimal well- trained warehouse staffing.
Warehouse space is no longer a concern with FARO since we have affordable rates throughout the US in convenient logistic epicenter locations.
We make certain we have a clear cut understanding of exactly what services you require and make absolutely certain we are both on the same page. We make sure everything is spelled out in great detail in the contract. There are no hidden fees at FARO!
FARO can present many references, preferably from other clients that sell similar product lines to yours (see testimonials on this page). We know this is an important decision for you and your company.
FARO provides:
· A Wide Variety of Freight Management Services
· Full E-Commerce Capabilities
· Senior Leadership Team with 80+ Years FARO Experience
· Flexible Services to Meet Customer Unique Needs
· Extensive Special Project Experience
· Strategic Locations Throughout the United States
· Cutting Edge Information Technology Team
· Large Company Services Portfolio, Small Company Business Relationships
· Unparalleled After-Sales Support Team
· FARO promise to do whatever it takes for YOU!
"FARO very effectively provides Mary Kay Inc. with packaging and fulfillment solutions and services and has been a solid business partner."
-Mary Kay, Inc.
"We have counted on FARO to provide high quality logistics services to McGraw-Hill Education for over 20 years and they deliver! Whether it is high volume complex kit assembly, customized logistics services, bulk storage, etc… FARO has consistently provided solutions with value propositions to us and more importantly, our customers".
-Tim Williams,
SVP Customer Operations, McGraw-Hill,
Gahanna/Blacklick, OH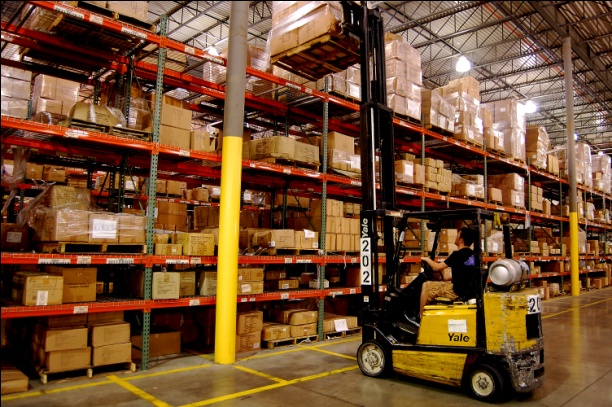 "We outsourced our warehousing and fulfillment needs to FARO almost 9 years ago and letting go of something we did for many years was a difficult business decision. Our decision has proven to be a good one, as I can truly say the services are handled better today than ever."
- Michael Kelly – CFO, Ball, Bounce and Sport, Inc./ Hedstrom Plastics/Hedstrom Fitness
"FARO provides display assembly and pick and pack labor services for us. They consistently provide excellent service and quality. They always meet or beat our deadlines and at a fair price."
- Sandra Campos,
Anderson
"FARO has accurately and promptly completed orders, which included many with special packaging or unique labeling, to both our business to business accounts and our e-commerce customers."
-Liz Plotnick-Snay,
Chief Operating Officer,
Gooseberry Patch
"For over 5 years, Boomer Eyeware has used FARO Logistics Solutions to handle our warehouse and fulfillment needs which includes: picking, packing and shipping hundreds of our orders each week direct to consumer, handling inventory management and control, providing consumer customer service and general warehousing. As our business grew, FARO was able to adapt and to the needs of our growth. They have been a true business partner"
-Steve Ades,
Boomer Eyeware