FARO News and Updates
Click on the links below to see the most recent news from FARO Logistics Solutions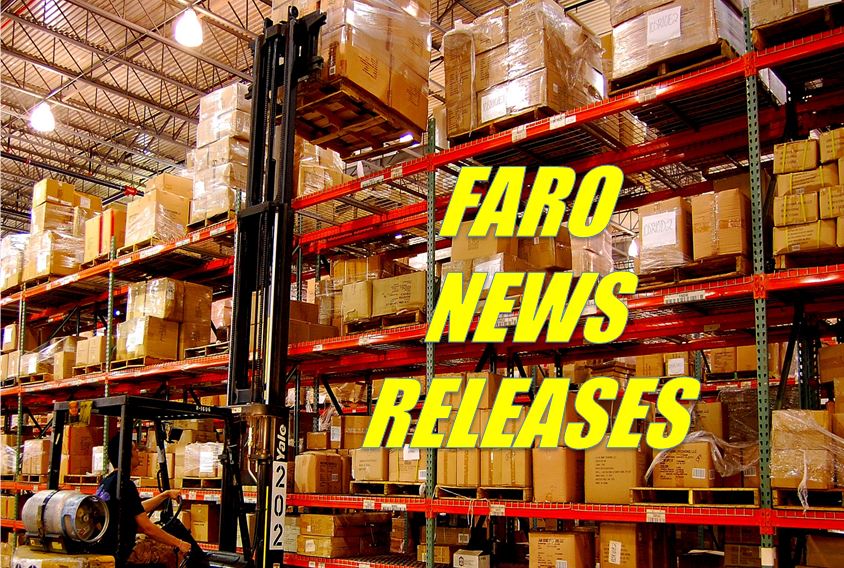 June, 2015
FARO Services has opened it new Groveport headquarters.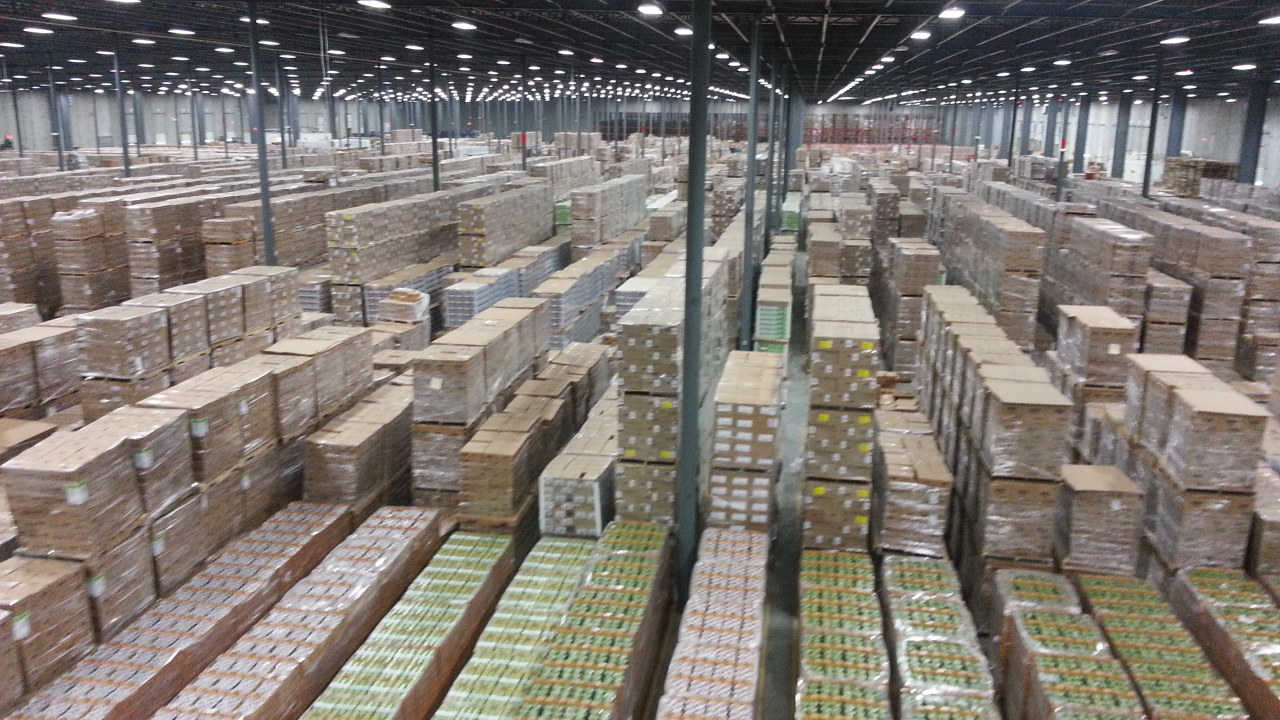 FARO Services has opened it's new headquarters in Groveport Ohio. The facility offers state of the art in logistics. Our new facility has great access to Rickebacker Airbase. The facility offers great access by highway as well as close to rail facilities.
Inside the headquarters you can find a half million square feet of space for shipping as well as truck bays to move your freight day and nights.
We would like to offer you a tour by calling our sales department and show you why your freight needs to be shipped by FARO.
October , 2014
FARO Services, Inc announces Lori Jones has been promoted to Chief Financial Officer in October 2014. Lori has worked at FARO for nearly 20 years and has vast experience in our Accounting and Administrative departments. Her hard work and knowledge have been vital in our stability and growth as a company.

Lori will continue to lead our Accounting and Administrative departments along with new responsibilities that will help ensure our financial success. Congratulations Lori!!!!

April 18, 2014
FARO Logistics Services, Inc ranked #4 in the Columbus Business First ,"The List", of the largest Third-Party Logistics companies. View_List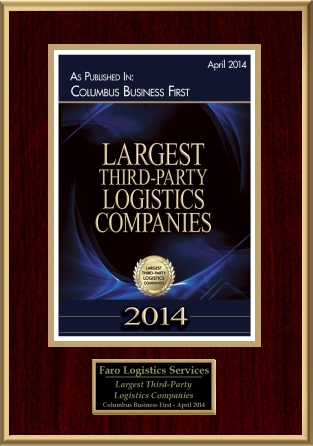 July 1, 2013
FARO Services, Inc announces a landing site web page for FARO Services, Inc. (www.faroservicesinc.com). FARO Services Inc. is the parent company of twodistinct business segments, FARO Logistics Solutions and FARO Cargo Handling Solutions,which share a common goal; to offer cost- effective solutions fordiverse supply chain management needs. "Our Business is Solutions!"
July 1, 2013
FARO Services, Inc. announces the launch of a new website for FARO Cargo Handling Solutions (www.farochs.com).FARO Cargo Handling Solutions was founded in 2010 by a well respected, industry tenured management team on a basic concept of being a customer-driven, problem-solving organization in the cargo handling business segment.
OLIVE GARDEN SALAD AWARDED SAM'S CLUB "BRAND OF THE YEAR".
Cooperative Team Recognized
Faro Logistics is Named a Top 3PL Company by
WarehousingAndFulfillment.com
Kitting Services: Three Simple Tests to Make Sure Your Fullfilment Company is up to the Challenge.