Order status in proc_step 38 in Accellos
Problem: Order status in proc_step 38
 1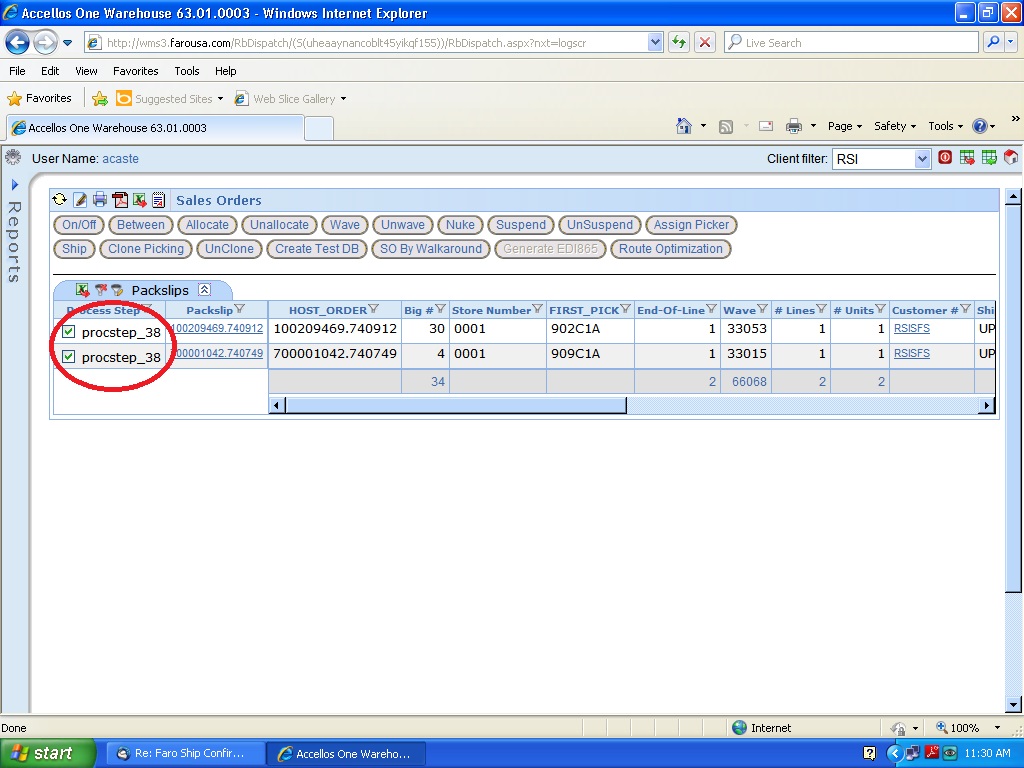 Click on the external reports and reset any failed print jobs.


2.   If that doesn't work, edit the header record / flags tab and mark packslip as printed.
Drill into the order, click on the edit button and set the checkboxes for each order as shown on the screenshot.

Make sure to out an M in the Modified field before clicking Submit. This will set the order back to Rating , then you can ship it off.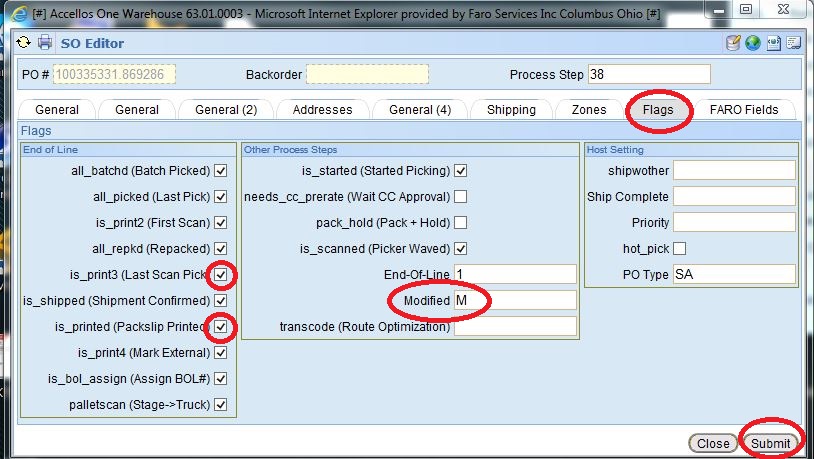 3.  Check to make sure that all the orders have Shipping Information Complete. If 1 order will miss Shipping Info will block all other orders!!!
3.4. Lastly,  contact IT that will put the order in 'Ready to Upload' status.