For comprehensive FARO information, please continue to one of our full sites: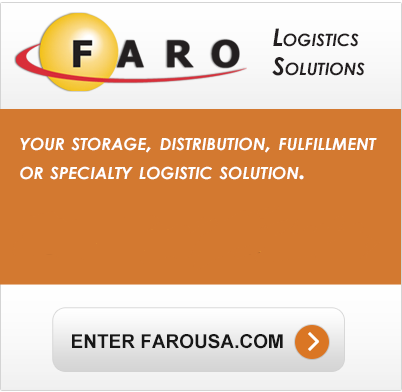 FARO Logistic Solutions is an award-winning 3rd party logistics company that provides a variety of warehouse and fulfillment functions with full e-commerce capabilities.
With strategic locations throughout the U.S., FARO is able to meet the demands of our customers as their business grows or their needs change. Specialized freight handling systems differentiate FARO from other third party logistic providers.
The FARO Logistics Solutions promise is to do whatever it takes to provide complete solutions with remarkable customer value for client needs and challenges.
FARO Cargo Handling Solutions is a company "On the Move" in the cargo handling industry with its superior cargo handling track record of high-profile customers in both facility management and cargo operations.
Founded in 2010 by a well respected, industry tenured management team on a basic concept of being a customer-driven, problem-solving organization, FARO Cargo Handling Solutions prides itself with its professionalism, its transparency and its "We Can Handle It" attitude.